In a world where scientific and technological advancements pervade all aspects of our lives, we want our students to inquire, innovate and be inspired about Science, for life and society.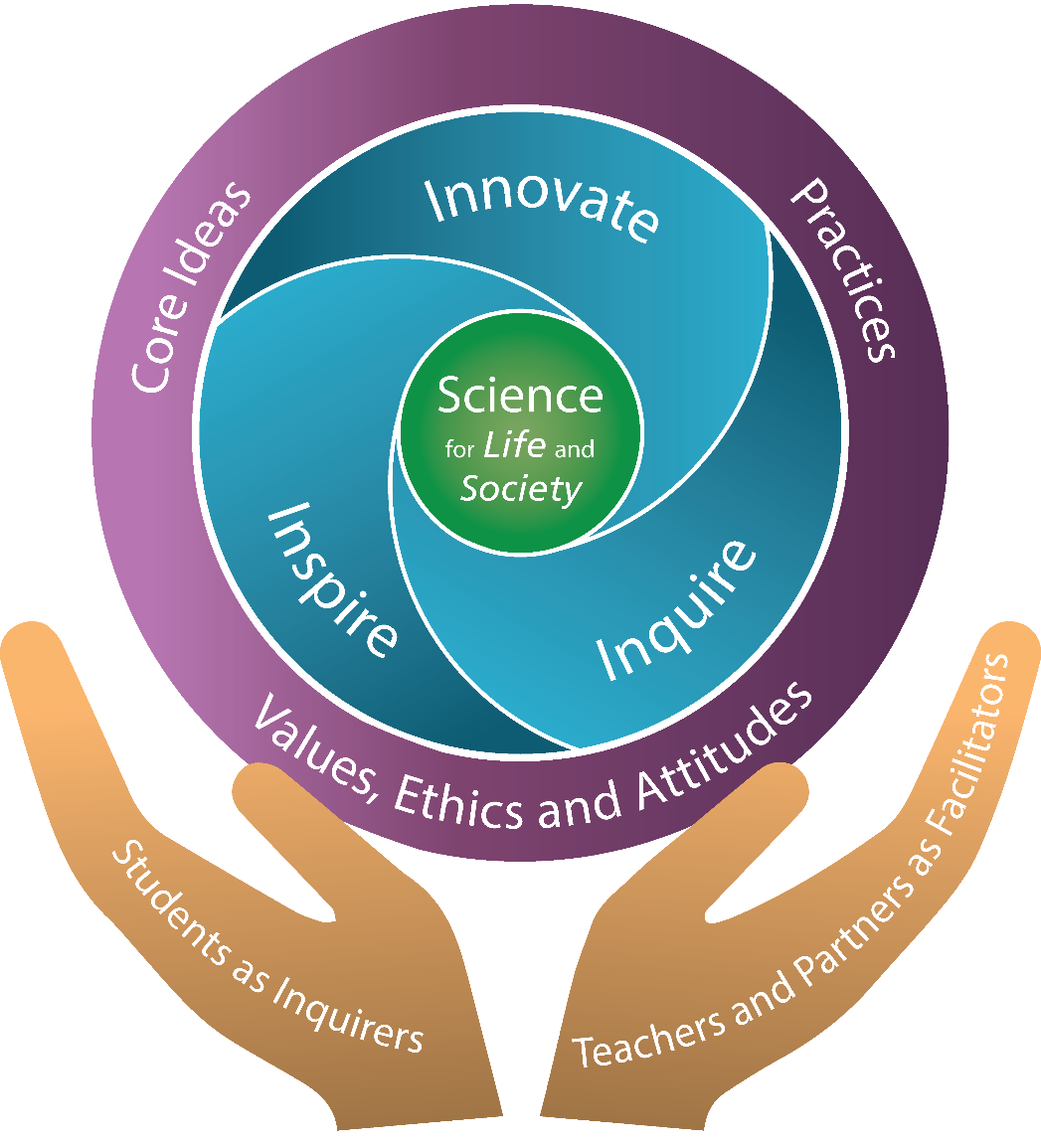 Inquire:
In a world where information is readily available, our students need to be able to critically weigh alternatives and evaluate claims that are related to their lives based on scientific evidence, and suspend judgement where evidence is lacking. 
Inspire:
We want to inspire our students about the possibilities brought about by Science and encourage them to pursue Science as an area of further study or work. We engage students in relevant and meaningful science learning experiences that helps them appreciate how science and technology has the potential to improve lives. In doing so, we also help our students keep an open mind about Science as being useful for their daily lives and a viable profession that serves the good of society. 
Innovate:
Building on the idea that Science is relevant and useful in our daily life, we encourage our students to actively identify areas of needs and explore scientific and technological solutions to societal, environmental or ethical challenges. 
Our lower secondary students engaging in a Think-Pair-Share activity on The Scientific Endeavour
Our upper secondary students conducting a data-logging experiment and presenting their findings to their classmates
Our students learning about the soilless cultivation of vegetables and its benefits in the lower secondary science curriculum
Our SBB students continuing to pursue science as an out-of-stream subject in the upper secondary curriculum to develop their passion in the subject
Talent Development
Level I: Services for

all

students




("

Discovering and Building

")

Provides students with foundational skills and tools, and exposes them to different areas of science
Learning experiences are pitched at the appropriate level and offer some exposure to challenging content and processes for all students




Lower Secondary Science Investigative Project

Assembly Talks by scientists

Level III: Services for

some

students




("

Enthusiastic and Performing

")

Programmes offered at this level enable students to delve deeper in their study of Science. These learning experiences may be different for different students as they are designed based on students' strengths, talents and past experience.

There is a selection process for learning experiences offered at this level. Students are usually selected based on the learning outcomes at Level I and II programmes.




Singapore Junior Science Olympiads

Singapore Science and Engineering Fair
International Science Youth Forum

Level II: Services for

many

students




("

Curious and Exploring

")

Our approach is to offer invitational opportunities ("Anyone might; but not everyone will") for students to engage in scientific learning experiences not offered at Level I.
Through these learning experiences, students would better understand their strengths and talents, and would also be able to verify their interest in Science.





Science Buskers Festival



Science Olympiad Training

Level IV: Services for a

few

students




("

Passionate and Soaring

")

Programmes offered at this level are meant for students who have sustained interest in pursuing the study of Science at an advanced level.

The learning experiences are customized to the student's interest in a particular area of Science and would offer students the opportunity to engage in scientific research and learn from scientists or other experts in the field.




CRADLΣ's Research and Development Experience Programme
Scientist-In-School Programme with A*STAR

| | |
| --- | --- |
| | |
Our lower secondary students engaging in scientific investigations
Our upper secondary students engaging in a virtual dialogue with scientists and presenting their innovation for a project challenge in the International Science Youth Forum (ISYF) 2021