School Crest, Song & Creed
Our School Crest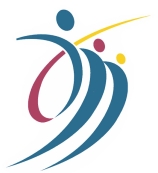 The graphic display of grace and exuberance depicts our vibrant and dynamic pupils being ready to strive, excel and serve.
The 3 bold strokes surging forward signify our pupils embracing the future with confidence and optimism.
The 3 figures represent the close parthership between school, home and the community.
Our School Song
Our School Song (In Hanyu Pinyin)

Xin Min Xin Min
wo men yao zuo she hui de zhu ren
wo men yao zuo shi dai de ming deng
bu du si shu shou nao bing yong
yao xue yao zuo ji zhi ji xing
Xin Min Xin Min
wo men yao you ke xue de tou nao
wo men yao you chuang zao de jing shen
wei le ren ai wei le xin yi
wei le zi you wei le he ping
Xin Min Xin Min
Our School Song's Translation
Xinmin Xinmin
We want to be the master of our destiny
We want to be the beacon of our time
Not through rote learning; but through the training of a versatile mind
With keen wit and a readiness to put knowledge into practice
Xinmin Xinmin
We want to develop an analytical mind
We want to cultivate an innovative spirit
For love, integrity, freedom and peace
Xinmin Xinmin
The Student's Creed
I am unique and worthy. Within me lies the power to be the best that I can be.
I shall seek to be upright in character, exemplary in behavior and steadfast in spirit.
I shall learn continuously, think creatively and strive for excellence in whatever I do.
I shall be respectful and caring towards my family members, teachers and fellow students.
Above all, I shall be compassionate to the less fortunate and loyal to my school and nation.